Whiskers, Wine & Dine 2019 – Where to Stay, What to Do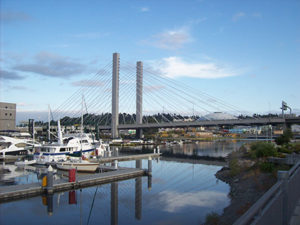 With Whiskers, Wine & Dine just around the corner, we wanted to make sure our out out-of-town guests were equipped with recommendations for lodging, dining and exploring. This event is sure to be an incredible experience, and we encourage you to take time to explore Tacoma and its neighboring communities during your stay. The South Sound offers many opportunities to explore, but here is our shortlist of recommendations to get you started.
Where to Stay
Our favorite lodging locations are located in downtown Tacoma. The Hotel Murano features glass art on each floor plus a gourmet restaurant, BITE and onsite spa. Other noteworthy Tacoma hotels include the Silver Could Inn, located along Ruston Way, and the Courtyard by Marriott, Tacoma, located in Tacoma's downtown.
If you prefer to stay closer to the event venue, we recommend the Holiday Inn, Tacoma Mall. It's conveniently located off of I-5 and is less than a 10-minute drive to the event venue.
What to do
Visit Historic Steilacoom. Known as the town of firsts, this quaint waterfront town includes several noteworthy destinations like Sunnyside Beach, the Steilacoom Historical Museum and Topside Bar and Grill. You won't be disappointed as you stroll through this historic town.
Take a walk around Chambers Bay. With some of the most breathtaking views of Puget Sound, a walk around Chambers Bay is the perfect way to spend the afternoon.
Visit Downtown Tacoma. With its museums, restaurants and parks, there is plenty to do and see in the city. A trip to the Museum of Glass and lunch at Harmon Brewing Co. is a wonderful way to spend your day.
We look forward to seeing you on Saturday, March 9th!  Get your tickets to Whiskers, Wine & Dine today – click here for more info.